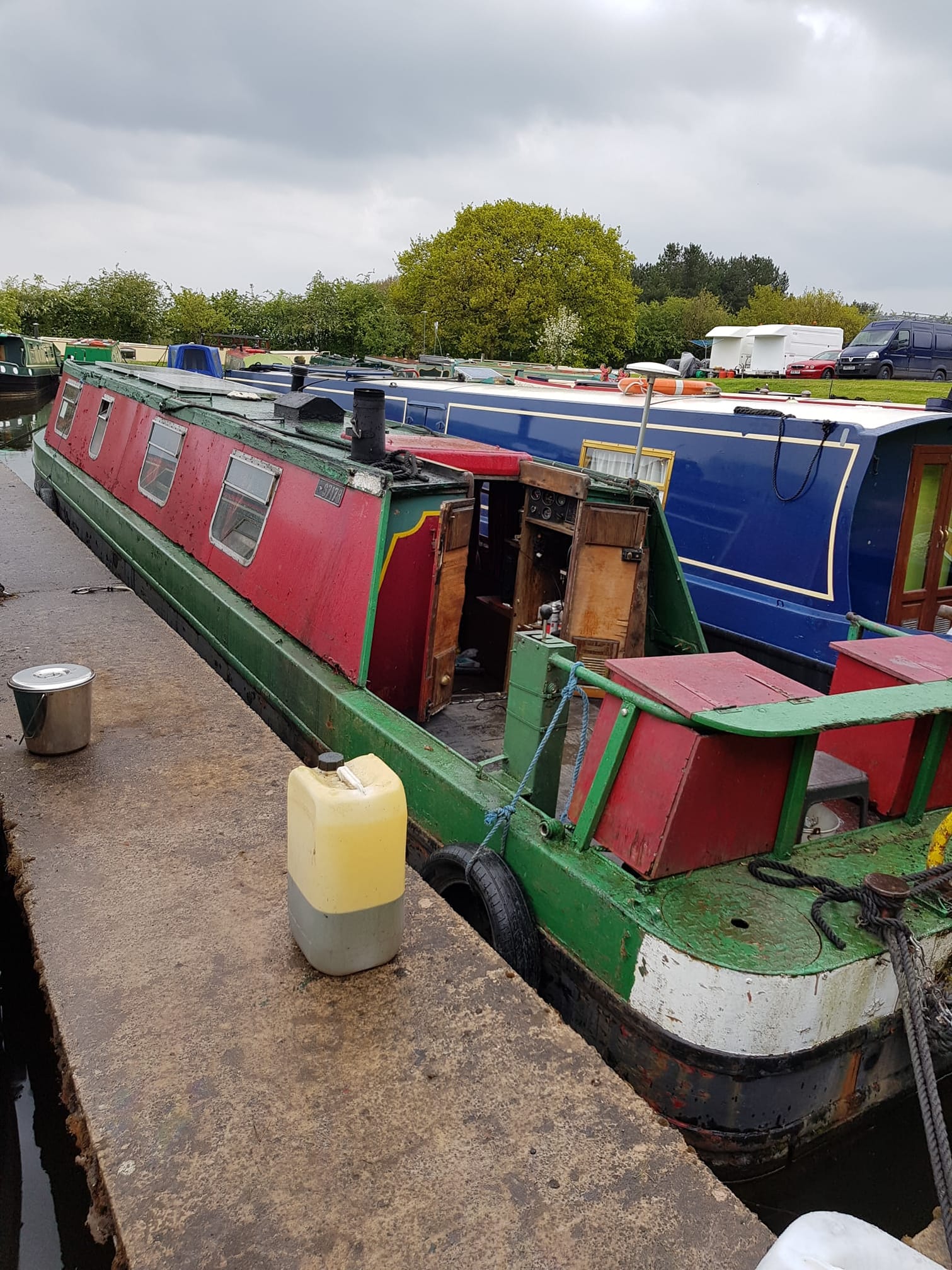 Less than a week from launch and we were donated our 1st boat!
All praise to Fran and her mum for this marvellous donation. Its a 40 foot narrowboat with a cruiser stern steel bottom wood top.
She is basically sound, although has an oil leak, but just imagine her with a fresh paint job! Pictures of the inside and what we hope to do to get her serviceable will follow.