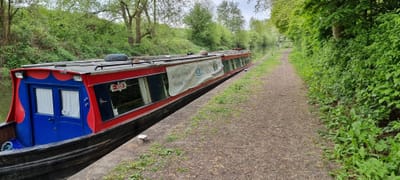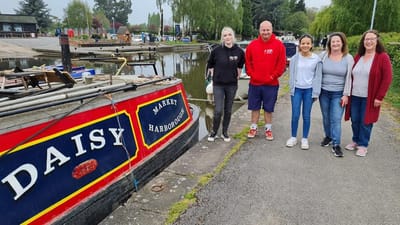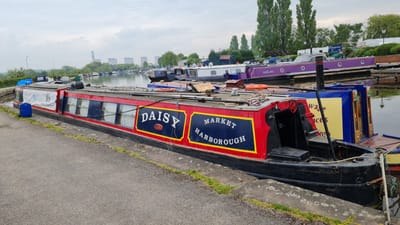 NB Daisy is home!

Pete Ballinger and NB Kinver have completed their journey to bring NB Daisy home to Sawley Cut Wharf

A plastic fender round Kinver's prop slowed him down but didn't stop him, our Pete's not a man to be beaten! Only a day later than intended, the two boats arrived.

We couldn't have done it with out the help of a number of you - huge thanks for aiding Pete on the journey goes to: Glyn and Owen, Zoe, Tushka and FVA founder - Andy.

There are lots of pictures on the FVA Facebook page - but here are just a few.

Now the work begins to make her ready for the next chapter of her life - as a home for a Veteran.